When it comes to hosting an event in Napa, CA, the location offers everything from breathtaking vineyards and exquisite cuisine to a vibrant culture. Whether you're planning a corporate event, a beautiful wedding, or any other special event or occasion, our party event rental services at Petite Events Company are here to ensure your event is an unforgettable experience. With our extensive range of party decor rentals and top-notch services to make your event truly exceptional. See how our experts can help with your upcoming event a reserve your party event rental needs today!
Unparalleled Event Decor Rentals
We understand the importance of creating a memorable ambiance for your event. Our extensive inventory of event decor rentals offers an array of options to suit any theme or style. From elegant table linens to stunning centerpieces and from luxurious seating arrangements to exquisite lighting solutions, we have everything necessary to transform any venue into a captivating space that echoes your vision: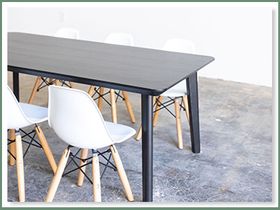 Tables and Bars
From elegant dining tables to chic cocktail tables and trendy bar setups, our collection of tables and bars will suit any style of event.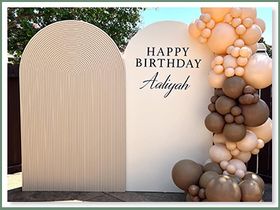 Backdrops
No matter if you're looking for a romantic floral backdrop, a striking geometric design, or a sleek and modern background, our backdrops will transform any space into a captivating backdrop for your event.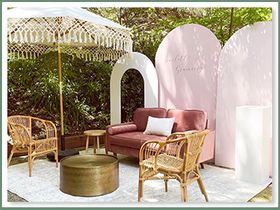 Pre-Styled Lounges
These thoughtfully curated lounge sets include seating options like plush sofas, armchairs, ottomans, and coffee tables that can be customized to match your event theme.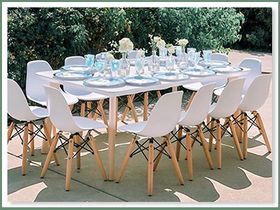 Seating
Whether you're looking for classic chairs, modern bar stools, or stylish benches, we have a wide range of seating choices to suit any style or theme.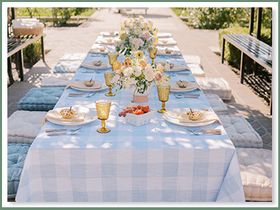 Textiles
From table linens and chair covers to napkins and overlays, our high-quality textiles come in a variety of colors, patterns, and textures.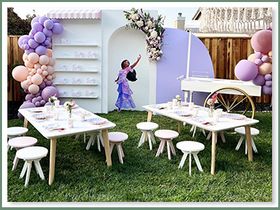 Kids Furniture
Planning a family-friendly event? We've got you covered with our range of kids' furniture rentals.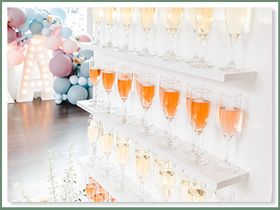 Shelving
Organize and display your decor items or event merchandise with our versatile shelving options.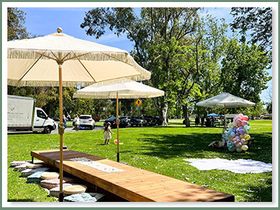 Umbrellas
Provide shade and a touch of elegance to your outdoor event with our selection of umbrellas.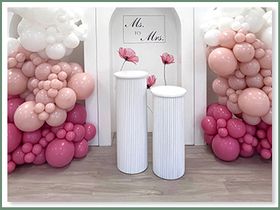 Pedestals
Highlight key elements of your event, such as floral arrangements or artwork, with our pedestals.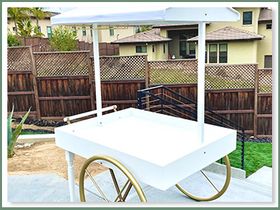 And More
In addition to these rental options, we also offer a range of other decor elements to complete your event.
With our extensive inventory of event decor rentals, we have everything you need to create an extraordinary atmosphere. Contact us today to discuss your rental needs!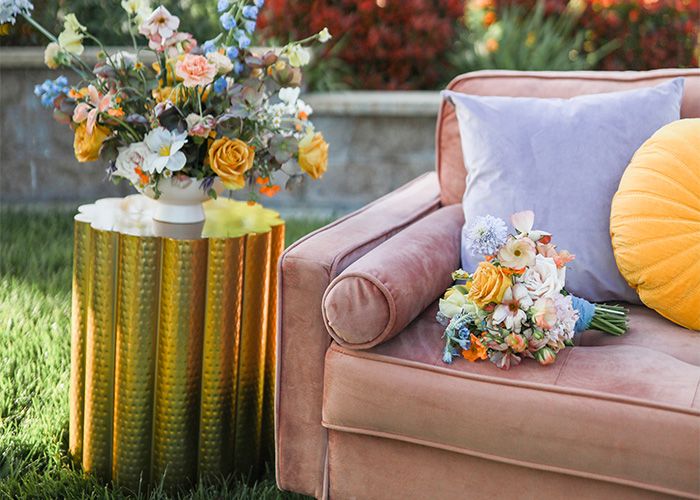 Signature Services Tailored to Your Needs
At Petite Events Company, we pride ourselves on providing a seamless and stress-free rental experience. Our team of professionals is devoted to paying attention to every detail, ensuring that your event runs smoothly from start to finish. We offer flexible rental packages, customized to fit your specific requirements and budget, while also providing timely delivery, setup, and pickup of rentals for your convenience.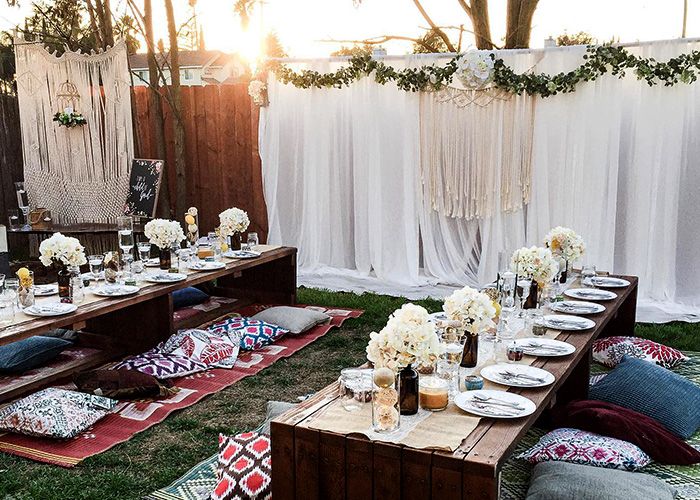 Schedule Your Napa Party Event Rental Needs Today!
As the leading event rentals company in Sacramento, Petite Events Company is committed to delivering exceptional services for your special event in Napa, CA. Offering an extensive range of party decor rentals, we have the resources and expertise to bring your vision to life and create an unforgettable experience for you and your guests.
Our rental experts will work to make your event a true reflection of your style and personality, leaving lasting memories for years to come. Contact us today to discuss your event needs and let us help you turn your dreams into reality!